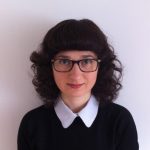 Prof. Dr Oksana Afitska
Lecturer, TESOL
Lancaster University, UK
Prof. Lisa Hopkins
Professor
Sheffield Hallam University.
Prof. Jibu Mathew George
Assistant Professor
English and Foreign Languages University, Hyderabad
Prof. Dr Aditi Ghosh
Associate Professor
University of Calcutta
Prof. Dr.  Binu James Mathew
Associate Professor
College of Banking and Financial Studies (CBFS), Oman.
Prof. Melanie Pope
Associate Professor
University of Derby, Nottingham, UK
Prof. Dr Priyanka Tripathi
Associate Professor
Indian Institute of Technology Patna
Prof. Dr Garima Dalal
Assistant Professor
Jawaharlal Nehru University, New Delhi, India.
Prof. Ylona Veronica Aben Bayod
Associate Professor
Saint Louis University, Philippines
Mr. Scott Granville
Director
Chasing Time English, New Zealand
Prof. Dr. Pushplata Ranii
Associate Professor
Birla Institute of Technology and Science, Pilani
Prof. Dr Sarani Ghosal Mondal
Assistant Professor
Dean-IRAA & PRO National Institute of Technology, Goa, India
Prof. Dr. Andy Elliers
Lead Strategic International
University of Iowa, USA
Prof. Dr. Prashant Subhashrao Mothe
Assistant Professor
Adarsh Mahavidyalaya, Omerga
Prof. Dr. Nira Konar
HOD Humanities & Associate Professor of English
College of Engineering and Management, Kolaghat
Prof. Dr. Franziska Strich
Department for South Asian Studies and Indology – South Asian Studies
Martin Luther University Halle-Wittenberg, Germany